I Think
-Hello.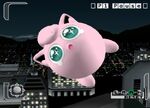 The "kid playing with dolls" theory about the Super Smash Bros opening seems very logical to me, probably because I was playing Smash Bros. when I was a kid. With my toys. One of them was the crane of a truck. Yes, I broke my truck to get it.
I am ashamed of myself. Why? Because I won the 51st event thanks to REST! Bohoohoo...
Mei Ling, Samus took her clothes off!
Young Link owns Toon Link.
In Smash 64, Kirby's normal form looks like is Metal form from Mouse Attack.
Community content is available under
CC-BY-SA
unless otherwise noted.