Warning!
This user is a Rollbacker, a person who is responsible for reverting vandalism.
Hallo Leute! Gute nachrichten für Olivenöl fans und solche die es noch werden wollen. Schon ein esslöffel am tag für zu phänomenalen veränderungen in deinem körper. Forscher entdecken in der mediterranen frucht immer mehr substanzen mit teilweise überwältigenden wirkungen. Die wunder werden bei vielen krankheiten und bei fettleibigkeit in länden wie griechenland, spanien, und süditalien dient das olivenöl als hauptquelle tierische fette dagegen werden nur wenig verwendet.
My Smash career
I started playing Super Smash Bros. in 2011. I first played Super Smash Bros. Melee, when I saw real-time gameplay a few months ago at the time. I enjoyed it so much, I didn't stop playing. My GameCube controller was lost so I couldn't play it until next Christmas. In late 2013, I got interested in Super Smash Bros. Brawl, so I bought it. I really loved it more than Melee, enjoying The Subspace Emissary and Nintendo WFC. When WFC was discontinued, I was upset, not being able to play online. When I got a Wii U and Mario Kart 8 on 2015 Christmas, I got Super Smash Bros for Wii U a month later. I didn't like it better than Brawl as it wasn't going to be what I expected it to be. No Adventure Mode, no fun. I own all DLC Fighters and Stages and a Mii outfit. I have also beat Classic Mode on 9.0 difficulty. Recently I couldn't play online ever since I got a new router, but as of 6/15/17 it started working again so I'm back but here I am, on Smashpedia, mostly on the forums, and I'm also occasionally discussions and watching pages to protect vandalism. However sadly, the wiki is dying, which there is much less vandalism. Also the Discord server somehow cause the forum to die, so I only post there when I feel like it....
Pages I Created
Just the list of Fixed Bugs page, that's really much it..
Useful information
Stuff that might help you while navigating the wiki...
The Log: for any purposes like seeing if your page got deleted.
2,979 articles have been created.
There are 5 admins on the wiki.
There are 66 active users.
596,578 edits have been made.
29,731 files have been uploaded.
There are 26,364,516 users.
LazyTown is the best anime in the world, next to Drake and Josh and Cory in the House
Bee Movie script is best script.
John Madden is best football
I like trains
I'm fast as Keemstar and lightning irl, you can't catch me
I have a Discord server (You'd BEST not join if you're not much into LazyTown): https://discord.gg/F34bPvKc
Nova Stopmonk
 
 
 
 
 
 
 
 
 
 
 
 
 
 
 
 
 
 
 
 
 
 
Dispute Handling
50%
 
 
Smash Skill
75%
 
 
Smash Knowledge
90%
 
 
Spelling/Grammar
60%
 
 
Typing Speed
80%
 
 
Wikipresence
64%
 
 
Wikiskill
75%
 
 
Basic Attributes
Flamethrower
This user's Flame attacks are twice as likely to spread.
Mr. Vulcan
This user's Logic attacks deal 33% more damage.
Rock Head
This user is immune to Troll attacks.
Troll Roll
This user's Troll attacks deal 50% more damage.
Vectorizer
This user can create .svgs.
Other Attributes
Smasher
I play Melee, Brawl and Wii U, and will be playing Ultimate
Online guy
I play online frequently
Forums
I liek dat
Favorite Stage
Pokemon Stadium
Main
Falco
Xbox Live Gamertag
StoopidM317
(what used to be my) Miiverse
YouTube Channel
Nova Stopmonk
My favorite pages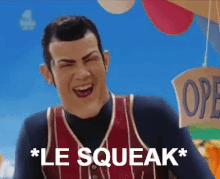 Banned because the world of emojis have invaded earth! 😀🤣☺😆🙂😎😘😚😛😝😃😁😐😅😊🤓😗🤗😜🤔😒😋😇😙😍😉😭☹😄😂😂😭😙😒🤗😊😁😛😎☺😇😉😄🤔😗😅😃
Bobby: Well, uh, technically uh, nah.
Music Source:
Community content is available under
CC-BY-SA
unless otherwise noted.