About Me
I do consider myself a veteran at the Super Smash Bros. series (not a pro, just a vet), as I first played since the first game of the series came out in 1999 and have been playing in the series since then. Luigi has always been my favorite character in the Mario series, and so he has always been my first (primary) character in the series, from Smash to Melee to Brawl. As for my second character, I have alternated between Mario (SSB), Dr. Mario, Ness, and Captain Falcon (all SSBM), and now I use Ike as my second character, and I also use Wolf as my new third character. I like mostly all the characters in Brawl, but never expect me to be Pit (I'm only Pit if I happen to select "Random" and he comes up). I'm generally the type of person that likes to play free-for-all stock matches or good 'ol 1-on-1's without items. Though I probably would lose to the really hardcore players that use lots of techniques, my trade off is that I use a majority of all the characters in the game decently, while the hardcore ones will stick with one or two. And so that's my life in the Smash Bros. world.
Brawl Information
ClonedPickle's Tier List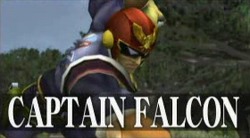 This is just how I think each character performs in matchups, with some slight biasm in my part...
My Personal Life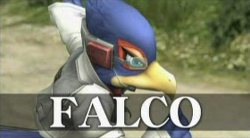 My real name is Kevin, and I hail from the state of California, USA. Currently, I am a second-year in college. My past time activities include playing Brawl (of course), going on the computer, riding my bike, reading comics, and drawing/sketching. I plan to pursue an animation major in college and hope to get a job somewhere in the movie or gaming industry in animation/illustration, and perhaps join Nintendo or Disney.
Other Wiki Accounts
Userboxes
Template:SA Box
Community content is available under
CC-BY-SA
unless otherwise noted.