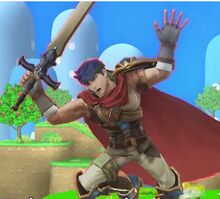 Hi there! I'm AU San, and I'm a HUGE fan of all things anime/manga (mostly shonen, though) and Nintendo games.
I've read a ton of mangas, so I can't list them all here, but I've played Fire Emblem (Path of Radiance), Legend of Zelda (Ocarina of Time, Wind Waker, and Twilight Princess), Super Smash Bros Brawl, and Metroid (I forget which one; it was a long time ago). I like drawing (mostly manga, flowers, and birds). Icecream is beautiful. So are cats.So is Light Yagami. So is Ike (Path of Radiance).
It's a pleasure to meet you! Not really, though.
Community content is available under
CC-BY-SA
unless otherwise noted.