Rare Limited (formerly known as Rareware) is a British video game developer and a subsidiary of Xbox Game Studios, as well as a former second-party developer for Nintendo.
They are best known for their contributions to both the Super Nintendo Entertainment System and the Nintendo 64. These include Banjo-Kazooie, Donkey Kong Country, Battletoads, Killer Instinct, GoldenEye 007, Perfect Dark, Conker's Bad Fur Day, and Star Fox Adventures. For the Xbox family of systems and PC, they have created Viva Piñata, Grabbed by the Ghoulies, Kameo: Elements of Power, Kinect Sports, and Sea of Thieves.
Company history
1985 - 1993: Founding
Rare initially began as an entirely different video game company, Ultimate Play the Game, which was established in the village of Ashbly-de-la-Zouch in Leicestershire by developers Tim and Chris Stamper.[1] The company first made titles for the ZX Spectrum home computer due to its popularity in the UK, but believed it would only lead to a dead end since it never took off in international markets.[1] The company then turned its attention to Nintendo's Famicom system, believing it to be the solution to its problem as it was a much better-developed system.[1]
The company rebranded into Rare in 1985 and sold the Ultimate Play the Game brand to U.S. Gold.[1] The team's first action as Rare was reverse-engineering the Famicom and study its games' code to better understand the programming, something that went against Nintendo's bold claims for the system at the time. Utilizing their newfound knowledge of the system, the team developed several tech demos to be shown to Nintendo executive Minoru Arakwawa in Kyoto, Japan. Impressed with their efforts, Nintendo granted the company funds to work on projects for the Famicom[1] and allow the studio to move to Twycross, where it resides to this very day.
Over the course of the later half of the 80s and early 90s, Rare worked with several publishers (including Sega, Electronic Arts, and Acclaim) to produce 60 unique titles for the Nintendo Entertainment System as well as several Game Boy conversions;[2] some of these include R.C. Pro-Am, Snake Rattle 'n' Roll, and Battletoads, the lattermost of which became a success it led to several sequels and a crossover with Tradewest's Double Dragon series.[3] Rare also expanded the company after managing to acquire Zippo Games, a development team they had outsourced many titles to before, and renamed it to Rare Manchester;[4] according to former team member Ste Pickford, the team wanted to "make as many games as they could in their 'window of opportunity'". Though the large catalog made profits, none were critical successes as creativity and innovation began to wane.[1] Though, with these new profits, Rare invested in Silicon Graphics workstations to make 3D models, which would make them the most technologically advanced developer in the UK.[1] Around the same time, the company shifted priorities, lessening the amount of projects being developed to focus on quality.
1994 - 2002: Nintendo era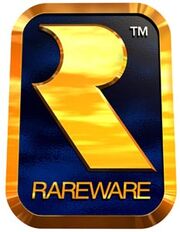 With their newly acquired Silicon Graphics technology, Rare developed a SNES boxing game demo to present to Nintendo; the game used pre-rendered 3D graphics due to the technological constraints of the system.[1] The demo impressed Nintendo and decided to purchase a 49% stake in Rare in 1994, making them a second-party developer.[1] Nintendo considered Rare (now going under the name Rareware) one of its key developers, so much so that it offered the company one of its characters to create a game with the 3D technology; The Stampers eventually chose Donkey Kong.[1] This resulted in Donkey Kong Country, a game met with critical acclaim that went on to become one of the best-selling games on the SNES and spawn two sequels and a spin-off series, Donkey Kong Land.[1]
With Nintendo's purchase and success of Donkey Kong Country, Rareware was able to expand its team, from 84 to 250 members.[5] The newly expanded team gave way to several new projects through the course of the 90s for both the SNES and Nintendo 64, including Killer Instinct, Blast Corps, GoldenEye 007, Diddy Kong Racing, Banjo-Kazooie, Perfect Dark, Jet Force Gemini, Mickey's Speedway USA, and Conker's Bad Fur Day. The team were also tapped by Shigeru Miyamoto to convert its Dinosaur Planet project for the N64 into Star Fox Adventures for the GameCube (Rare's only game on the system).[1]
2002 - Present: Microsoft era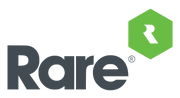 As Rare developed more projects, their costs began to increase.[6] To the Stampers' surprise, Nintendo did not provide Rare with more capital nor did they purchase the rest of the company's stake for a full acquisition.[7] Rare instead looked for other potential buyers. Initially, Activision's offer enticed the company, until Microsoft offered more.[8] In the end, Rare was purchased by Microsoft on September 24, 2002 for $375 million, becoming on of its first-party subsidiaries for its Xbox console.[9] All of Rare's original intellectual properties, like Banjo-Kazooie, Conker, Perfect Dark, and Killer Instinct, were transferred to Microsoft while all of their contributions to Donkey Kong and Star Fox were retained by Nintendo.[10] 30 employees departed the company during the transition phase.[11]
After the sale's completion, Rare briefly continued to develop titles for Nintendo's Game Boy Advance in a publishing deal with THQ.[12] These included a remake of Ultimate Play the Game's Sabre Wulf, Banjo-Kazooie: Grunty's Revenge, It's Mr. Pants!, and Banjo-Pilot. Rare's first proper title for the Xbox was Grabbed by the Ghoulies in 2003, a comedic action-adventure game; the game received mixed reviews and has been generally regarded as Rare's least-popular game. In 2007, Rare continued its development for Nintendo handhelds with the release of Diddy Kong Racing DS, a remake of the Nintendo 64 game.[13]
In 2005, Rare became heavily involved with Microsoft's newest console, the Xbox 360, starting with the release of two launch titles - Perfect Dark Zero and Kameo: Elements of Power.[1] In 2006, Rare released its new IP, Viva Piñata.[1] The game was met with positive reception but sold rather poorly much like their previous Xbox titles; some members of the team began to question Microsoft's marketing priorities with its titles, noting the large marketing budget it had laid out for Gears of War.[1] In 2007, the Stampers left the company to "pursue other opportunities", with former lead designer Gregg Mayles being promoted to creative director and Mark Betteridge becoming studio director.[1]
Rare's involvement with the Xbox 360 furthered with the introduction of the Xbox Live Avatars, the system's player avatars akin to Nintendo's Miis, as well as the release of two new titles - Viva Piñata: Trouble in Paradise and Banjo-Kazooie: Nuts & Bolts. In March 2010, Rare expanded its company with a new office in Digbeth, Birmingham.[14] Also in the same year, Betteridge was replaced by Scott Henson, a former hardware and software designer for the Xbox 360 and Kinect, while also furthering their focus on the Avatars and Kinect.[15] In the following November, Rare released Kinect Sports, its first title for the Kinect add-on.
For the lifespan of Microsoft's third console, Xbox One, a few of Rare's properties saw a revival from other studios. The most notable of these is Killer Instinct, which was released as a launch title for the system in 2013 and worked on by Double Helix Games and Iron Galaxy Studios.[16] Conker himself makes a guest appearance in Project Spark as DLC (which would then be cancelled).[17] A compilation of its classic and modern titles were released as Rare Replay to commemorate the company's 30th anniversary.[18] Another notable revival was Battletoads, released in 2020 and developed by Dlala Studios.[19] A reboot of Perfect Dark from fellow Xbox Game Studios subsidiary The Intiative was also announced in late 2020.[20]
As for Rare themselves, since the cancellation of the Kinect in 2014, 15 of its employees were laid off.[21] On 2015, several former members of Rare formed a new independent studio named Playtonic Games, which developed a spiritual successor to Banjo-Kazooie titled Yooka-Laylee.[22] Since 2015, it has been developing and supporting the multiplayer adventure game Sea of Thieves, which has since become its most successful new property since the Microsoft purchase.[23] They have also been working on another upcoming original title, titled Everwild, for the Xbox Series X.[24]
Much of Rare's representation in Smash is with the Donkey Kong series, as their original Donkey Kong Country games and Donkey Kong 64 have greatly influenced the overall design of the franchise. All three of its fighters (Donkey Kong, Diddy Kong, and King K. Rool) have all of their designs, animations, and movesets taken from Rare's games. Several stages have also been taken from their titles (Kongo Jungle, Kongo Falls, and Jungle Japes), as have a collection of music tracks. Cameos of certain characters as Stickers, Trophies, and Spirits have also had their designs taken from Rare's games.
Rare's original work gained prominent representation in Super Smash Bros. Ultimate as its flagship characters, Banjo & Kazooie, joined the game as a part of Fighters Pass Volume 1 on behalf of Xbox Game Studios. Packaged with their DLC is the stage Spiral Mountain, a collection of music tracks, and multiple Spirits on the DLC Spirit Board.
Outside of Donkey Kong and Banjo-Kazooie, other Rare titles have received minor representation throughout the series. In the original Super Smash Bros., the Motion-Sensor Bomb is introduced and takes its design from GoldenEye 007 (though has since been heavily redesigned in subsequent sequels). Another item exclusive to Super Smash Bros. Melee, the Cloaking Device, is taken from Perfect Dark (though its Trophy description makes no reference to it and lists its game of origin as "TOP SECRET"). Several characters from Star Fox Adventures make cameo appearances in Super Smash Bros. Brawl as Trophies and Stickers. One of those characters, Krystal, would later reappear in Ultimate as a new summonable Assist Trophy.
Trivia
Rare is the first Western company to have major representation in Smash following the inclusion of Diddy Kong in Brawl. They would later be succeeded by Retro Studios and fellow Xbox Game Studios subsidiary Mojang Studios.
Rare is the only third-party company to have been previously a second-party developer for Nintendo. They are also the first to have minor representation in prior Smash installments before getting a fighter.
References