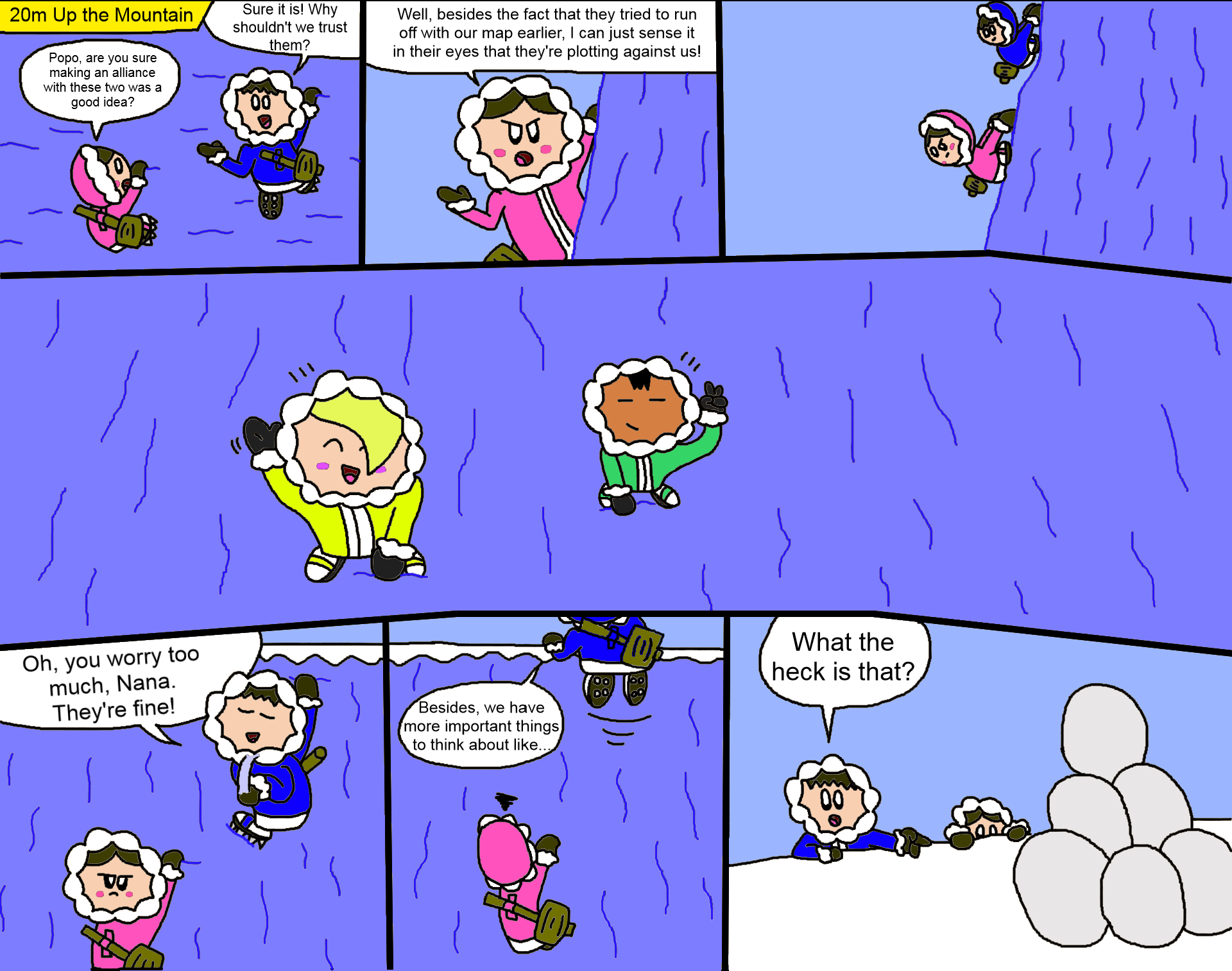 What up my dudes? Ugh, to be honest, I've been suffering from a major creative block. Don't worry, I've still got plenty of colored comics in store for the next few Sundays, but I haven't been writing any new strips recently... But, enough about me! Read and enjoy the comic!
In case you missed out: On their great quest to discover the legendary Veggiepeople, Popo and Nana meet Lala (the girl in yellow) and Toto (the boy in green). They were once rivals, but have now made an alliance since they're after the same goal! Next Sunday, we'll see just what kind of trouble these four climbers are gonna get into!
P. S.: Any methods on how to get over a creative slump?